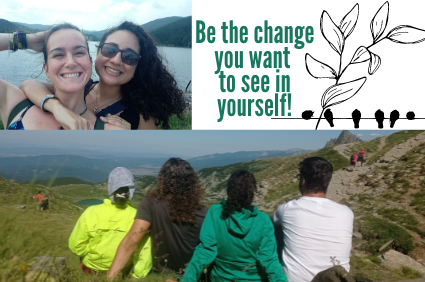 CARLA, NOW IN BULGARIA!
Africa, Saint Vincent and the Grenadines, Ecuador, Jamaica, Norway...
many countries, many ideas to develop volunteerism in relation to social and environmental aid and a lot of desire put into it.
But the global health situation has taken advantage and decided what opportunities awaited me, so everything changed and nothing is what it was a year ago.
I had to discard projects, I put others on hold or modified others and I ended up choosing other alternatives.
And thanks to that, I am in Bulgaria with the European Solidarity Corps (ESC) program, in the Values, Virtues, Integrity Foundation.
I'm going to start by telling something funny and at the same time a bit embarrassing: I have lived in Europe my whole life, but I still had to find where Bulgaria was located on Google Maps... And that was after I had already accepted the request to come here and met my group that I was going to work with for the next eight months.

I CAME TO THE ADVENTURE SINCE THE DESIRE TO TRAVEL, KNOW AND ADD EXPERIENCES CONTINUED IN MY MIND AND MY HEART.
And this is only for two months,
It really seems like a lot, but it has flown by and I barely noticed it.
There have been intense weeks, full of learning and with energy to cope with the rhythm of the foundation's work.
Some things that I find interesting about my stay in Bulgaria:
1. The words seem to be written with pictures (since they use a different alphabet, Cyrillic).
2. You have to use the flash to walk down the street, since there are several imperfections on it and there is little lighting.
3. Despite being in the centre of the Bulgarian capital, there are plenty of green areas.
I have even found my favourite park to run.
4. I feel at home, since one day I decided to do a half marathon in every place that I lived. So the Plovdiv half marathon is already waiting for me. In addition, the foundation treats us like family.
5. When someone dies, people close to them hang their obituaries on doors or trees and they remain there for a long time.
6. The importance of non-verbal language and getting out of the comfort zone are very important, since even without speaking the same language it is possible to communicate and do things.
7. Sharing a flat (like what we know as a student flat) with 4 people that I don't know at all, for 8 months! And I can also say that I have had a very good friend connection and trust with the other girl in the project, Xenia.
8. I got my vaccination on a bus, without waiting, without age groups and without anything else. I just arrived, presented the passport and chose the vaccine.
9. I find it very calm to walk in the morning or at night through the streets of Sofia and next to the Cathedral Saint Aleksandar Nevski.
10. Being able to have the possibility to meet people from other European countries and work and share time with them.
WHAT'S NEXT BULGARIA?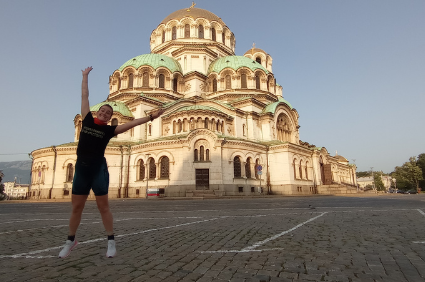 Carla Barrado Guillén
I am Carla and I am 26 years old.
In my passport it says that I am Spanish but I prefer not to pigeonhole myself in any country, since my soul feels free and has many desires to travel and be part of different cultures.
I find myself at a time in my life in which I want to interact with new people, get to know other cultures in their full essence and learn by doing. I'm a very active, athletic, energetic and quite proactive person. Something curious and very important about me is that the pillars of my day to day are based on respect, communication and loyalty. I live the present day with great enthusiasm and whenever I go to bed I do it with a smile, knowing that the day has been worth it.
"Si me quieres,
dame alas"
Bulgaria, I am looking forward to meeting you.
Perhaps my training and my experiences during other social volunteering have led me to currently participate in the INSPIRE project (Values, Virtues, Integrity Foundation).
I really believe that the program has chosen me, since my passions are united: mountains, free time, young people and the environment.

Speaking a bit at a bureaucratic and paper level, I can proudly say that I am a Social Worker with a mention in cooperation and internationality and I have a Master's Degree in Addictive Behaviors.

In addition, I have some non-formal studies on the social field: "fight against poverty" and "climate change" that have allowed me to open my mind, and it is the reason why I continue in this lifestyle and carry out these voluntary actions.
And, to conclude this short presentation I would like to leave two sentences that mean a lot to me:

-The first is, "We live in a world where the funeral matters more than the dead, the wedding more than love, and the physical more than the intellect. We live in container culture, which despises content", by Eduardo Galeano.

-And the second, "On the flag of freedom I embroidered the greatest love of my life", by Federico García Lorca.
Are you ready for meet me?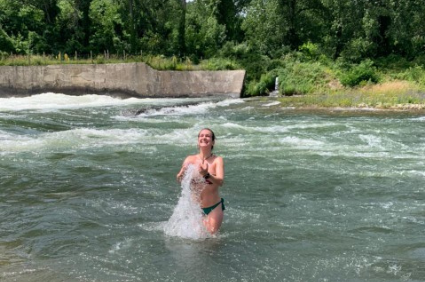 According to Borges Project, homelessness affects every corner of the world.

In 2019, it was estimated that

150 million people were people without a shelter

,

while more than 1.6 billion lack access to adequate housing.


In relation with Housing First Europe Hub, around

80's Finland

had

almost 19.000

homeless

people,

n

ow

it

ha

s

4.341.

Since 2007 they are working with government programmes and national policy programmes focused on targeted long-term homeless people

(2008-2015), on prevention of homelessness (2016-2019) and to halve the number of homeless people in following four years and to end homelessness

(2020).


And from my experience, during the three months that I am in Bulgaria I have been lucky enough to be able to

access to

three houses and in addition to that, I have been fortunate to have the possibility of staying in hotels (due to the circumstances of this

project

).
Now, let

'

s talk about f

eeling hom

e.
Someone can work a lot to pay for a house in the centre of the city, but then the reality is that they spend an average of 8 to 9 hours at home (maybe to shower and go to sleep), or for example someone may have a property at countryside and may not visit it for 6 months, or there are people who work from home and only go out to do the shopping, and also there are other people that has not house or that needs to share apartment because they are studying. With all this, also I know people who travel the world living in tents, or using apps to find free accommodation, and then sell their art for music on the streets for lunch that day.
HOME sometimes is misunderstanding as having a roof.
This, it can helps but is not the solution for feel home.
Home is something else. It is subjective, intense, deep and sweet, at the same point. Feeling home is related to not being afraid, feeling safe and being able to be yourself, having a place where free expression is guaranteed and where you can go to sleep comfortably and wake up with a smile the next day.
You can have a house or not, you can have a roof or not, you can spend all day on the street or at home, but can you always feel home everywhere? Yes, you can.
Home is a sensation, is from the heart. You can feel home walking around your favourite monument in the city, or you can feel home watching a movie in the cinema; also being at the house of other person can be home for you or while you are writing your thoughts in a notebook. Even is home when you sing during your shower time.
With this writing I do not want to make any value judgment on what is better or what has more facilities or advantages, much less look for the conflict, I simply want to show, for me, the meaning of the word home.
WHAT IS HOME FOR YOU?
TRAVELS OF A T-SHIRT FROM PIETRA RIVOLI


BY CARLA BARRADO
THE HISTORY OF COTTON
1. Cotton is a plant that has its fields in Lubbock, Texas (USA); there it is cultivated and collected. To later disassemble and pack it, leaving it ready for begin the journey. Here, we highlight the Flow of Cotton: a $ 6 T-shirt contains 15 cents of cotton.

2. This material reaches Shanghai (China), where it is cleaned, carded into fibres and knitted. Also here the pieces are cut, leaving them ready to make the shirt. 'Made in China' is a phrase written on a lot of the clothes we have. Is this all starting to sound like modern slavery? And at this point of the trip we highlight the Flow of Textiles: a basic t-shirt of $ 1.42, includes $ 0.24 of fees.

3. This t-shirt flies back to the American continent, to Miami (USA), where the created piece of clothing is sold (a t-shirt with design and print); and it sells for $ 5.99. It is distributed to North America, South America, Europe, Asia, Oceania and even Africa. Then are the companies who put their price, according to the name of the store.

4. And when this t-shirt has no more trips to do, it dies at the hands of a Tanzanian person. This shirt has been sold to the country for $1.40 and there it is used for second-hand clothes or to make new garments or products.

To create 1 kilo of clothes (a shirt, a pair of pants and a skirt)
- 10.000 kg. of water
- 0'5 kg. of fertilisers
- 0'020 kg. of pesticides
- 7 kg. of greenhouse gas

5 aspects to consider.
GLOBAL WARMING. Oil and coal is used for transportation, which is burned and emits CO2.
WATER. 75% of global cotton production is in dry areas. Aral Lake, in Asia, lost the 10% in 50 years.
LAND. Increased temperatures cause evaporation, so there is less water. To get 1 kg. clothing requires the labor of one person for three weeks in the field (and it is not decent work).
CORPORATE GIANTS. The strength, money and power that they have is nothing to do.
PESTICIDES. Due to the contamination of the water every year many animals and people die. In the 60's, 7 great pesticides recognized and today there are 70. Is a process working on the use of natural resources, avoiding pesticides, but a greater effort must be made due to is needed to sacrifice a year of crops and a good deal with intermediaries to set prices. Always depending on the weather for the crops.
Anyway, there are great risks that are acquired, but that achieve advantages. Advantages such as: you can earn up to 60% more than with the usual use of the field and the use of pesticides; 12% less taxes are paid and there are no infections in the land and in the cultivated products.
Therefore, I encourage the purchase of second-hand to be encouraged more, it is much cheaper, more unique and also many times you can find clothes that are really new, even with a label.
Or else, at least, encourage the purchase of good quality clothing with a long life expectancy.
Think first!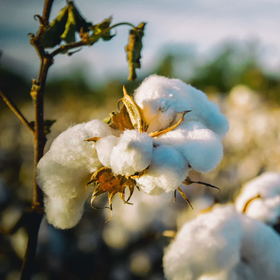 FORMAL VS. NON FORMAL
EDUCATION
09:00-On following, I present two examples, of a random day, in formal education (blue) and in non-formal education (green).


09:00-10:00

Language

10:00-11:00

History

11:00-11:30

Break

11:30-12:30

Maths

12:30-13:30

Informatic

13:30-15:00

Lunch

15:00-16:00

Music

16:00-17:00

English

17:00-18:00

Break

18:00-19:30

Homework and/or Dance (extracurricular activity)

19:30-
next day

Home for dinner and prepare things for next day
09:00-09:30

Energizer for wake up

09:30-11:00

Energizer or ice-breaker
Read some historical facts about the feeding in war times and nowadays and play a game for calculate the amount of water that we use in each meal

11:00-11:30

Break

11:30-13:00

Energizer or ice-breaker
Create some posters, using some app with the computer, for create awareness in relation with the activity of before

13:00-15:00

Lunch

15:00-16:30

Energizer or ice-breaker
Create a song or poem/rap using words from different languages and create the soundtrack of it.

16:30-17:00

Break

17:00-18:30

Performance of the last activity

18:30-18:45

Reflection about the day

18:45-21:00

Dinner

21:00-23:00

Cultural night (optional)
About my experience on the field:
Luckily, I have been able to participate in both types of education:

During my school stage between 3 to 24 years old I was studying in four different schools.

A school from primary school to secondary education. Here I changed the center for two years, where I did my Bachelor (in Social Sciences).
So after this training I decided to do a degree at the University for the next 4 years (Social Work and mention in Cooperation and Internationality), ending up in another University to do a Master in Addictive Behaviors. All this, in Valencia (Spain).

At this point is when I changed my type of training to a non-formal one.
After my training I thought that it would be good to be able to volunteer outside my country and thus be able to add it to my CV in the future.

I flew to England, to an alternative school, where I would train for 5 months in a program called 'Fighting with the poor' and finish my practical part doing a 6-month volunteer in an African country. Due to the world situation with Covid-19, I only spent 1 month between Zambia and Botswana and I returned to Spain.

With the idea of retaking what was paralyzing, I went back to school and switched studies to a program called 'Climate Activism'. This program was based on a month and a half of theory and practice at school and to finish the program I would fly to a Caribbean island. But other situations prevented this reality.

So now I am in Bulgaria, forming part of the European Solidarity Corps and supporting a foundation that works with Erasmus +. So I am learning to write projects, to be a facilitator of them and I am also living the after part.

All this above in non-formal education, of course.

From my experience, I believe that both are good ways of educating and training, because if the people who receive it learn something and are able to maintain it in the future, it is satisfactory. But, I give an extra point to alternative education, since I think that it is a way of learning by doing, of learning while playing and learning without knowing what you are learning, in addition to adding social and physical and personal skills. Like that you give to yourself for learn what you want to learn and you really focus on your goals and challenges. In non- formal education I learned about: myself, how things affects me and how should I heal them, my behaviours and my way of act in front of different situations, to follow my dreams, how to use my energy, new cultures and people, physical activities, build things, agriculture stuff, work in groups, organise daily tasks, improving languages...
I learned practical things in relation with the needs near me.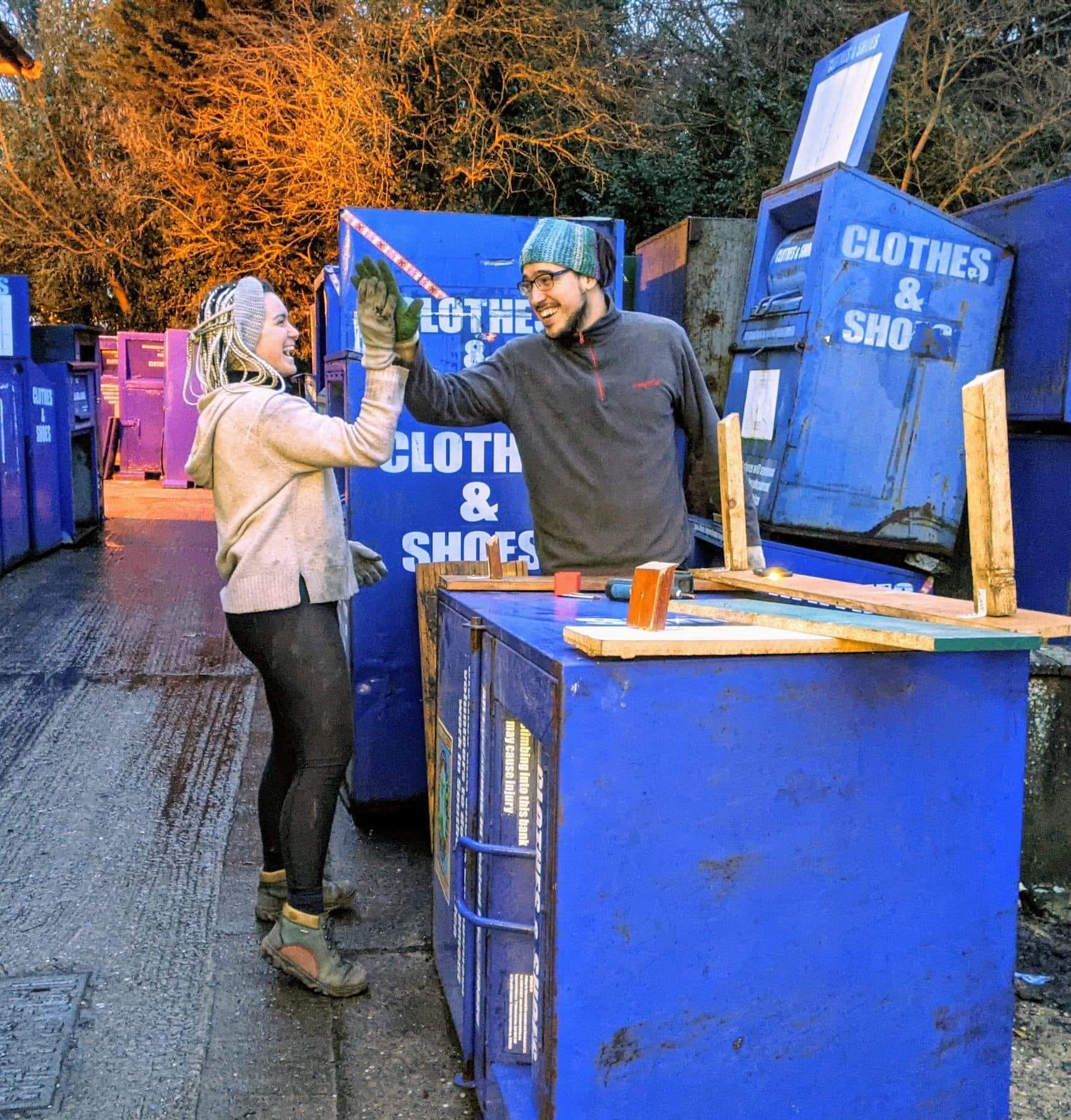 TEAM WORK!
6R'S OF SUSTAINABILITY
Meeting our needs without compromising the next generations, is a common and widely way of defining sustainability. Do you really need that?
We live in an opportunistic, consumerist society that wants everything 'for yesterday'. We do not pay attention to the small details, much less to those that do not influence us. We want everything fast, organized and finished and we do not stop to think about the repercussions that we can find before our actions.
For this, a topic that is the order of the day and of which everyone is aware, at least of its existence, is global warming and how this affects climate change. There are consequences that are not in our own hands, but there are others that are: RETHINK-REDUCE-REUSE-RECYCLE-REPAIR-REFUSE (and REPEAT).

1. RETHINK: Understand the consumption that we have on something and how are our habits on it and the impact on the environment.
Example. Avoid buying napkins and use cloth napkins. Buy bulk nuts instead of buying from supermarkets with plastics.

2. REDUCE: Consume less, waste less. Think about the stuff that you already have and reduce it trying to put away what you no longer need.
Example. Open your wardrowe and put in a bag all the clothes that you no longer need and give to a friend, put in a clothes container or sell it in internet. Print by two sides in the sheet of paper instead just from one, or also use recycled paper for it.

3. REUSE: When you use it something try to think what else is possible to to with it, instead of buying a replacement, reinvent it and find an anternative use.
Example. When you receive a birthday present try to keep the envelop for you make next present. Have a metal or glass water bottle and bring it with you everywhere. Use plastic bags from supermarkers for plastic or cardboard trush.

4. RECYCLE: Is the easy way to help the treatment centres, using the coloured bins at the streets. Like that is possible to reuse this materials and create new ones or give a second (or even more) life.
Example. Have at home different trush bins for food waste and others, for papers, for plastics and for glass. Do a frame for a picture with cardboard or plastics or the dress that you anymore use convert it into a new skirt for the beach.

5. REPAIR: When a product breaks down or doesn't work properly, try to fix it.
Example. Instead of throw away your shoes when are broken try to fix it. Sew the button of the shirt that has fallen off (learn how to sewing is a plus for further repairs).

6. REFUSE: Refrain from buying stuff that you don't need. Avoid to buy things that will generate in the end even more waste.
Example. Buy led bulbs instead of regular lightbulbs. Go to buy with your own plastic bags avoiding to get others new.

EXTRA. REPEAT and keep thinking on this R's above.
Do you think you can do it? I think that yes!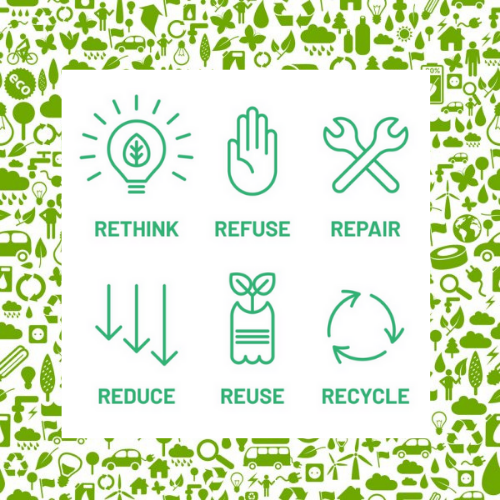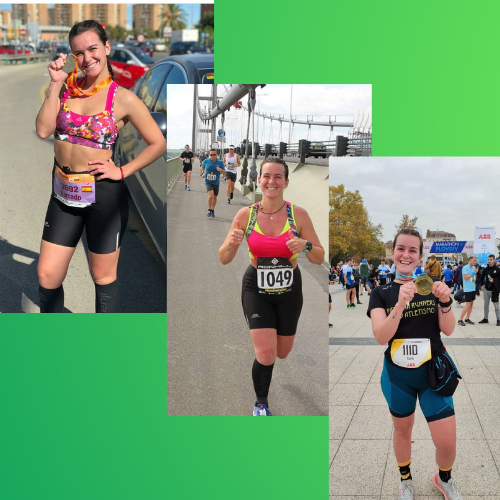 HALF MARATHON IN ASPHALT!
"Then, from there something in my head made me propose the challenge of running a half marathon in those places where I lived"
In 2018 I started training in the gym with a group. At the beginning it was for training and exercising... but soon, we put challenges in mind and we managed to be about 5 of us who focused on obstacle courses (OCR). Four times a week (sometimes more) we went to the gym and alternated strength, hits, AMRAPs, and WODs. When race day came we enjoyed ourselves as children and loved the feeling of self-improvement, even without completing all the obstacles 100%.
So, continuing along the lines of adding personal experiences and challenges in the summer of 2018, a friend (el Mendi) who trained with us presented my friend (Débora) and me with the opportunity to do a half marathon. We had never thought about running on asphalt, much less doing a half marathon, but we said yes, why not?
Mendi had experienced marathons in the past, and he wanted to do this half marathon with us, as a team. So like that is how we created a WhatsApp group called: 'Correcaminos' for get ready with the trainings. Débora, 'Compitrueno' and I trained during the summer at our rhythm and at our own pace, we didn't have much idea and neither did a coach. We were going to live the experience and finish it, of course, but without expectations.

October 28, 2018, the date of the Valencia Half Marathon, arrived. We made it, we finished it, we enjoyed it, and of course, we suffered it. But we end up with a smile and the medal hanging from our necks.
Challenge completed in 2h 7min✅
From there, I put aside training in general since I went to another country to study and to continue my professional and personal training. In this place, in England, is true that I started training as we had a gym with the basics and it was plenty of room to run, so I continued with my workouts, but in a lighter and easier way than before.

There were no competitions in sight and it was for my personal own.
But there came another opportunity, already in 2019, to do another half marathon. I lived near Hull, a place that has a suspension bridge (a small-scale version of the one in San Francisco) and it fascinated me. So talking one dinner to some teachers, one of them, Rolf, told me that they had done this race years ago and that it was very cool. So with my love for the bridge and the encouragement of this teacher, without hesitation I signed up for the half marathon.
The truth is that I did not train too much for this race (I ran from time to time between the fields around my school), but I was quite lazy to run after having been working 8 hours a day, having a class and to collaborate with school tasks.

June 30, 2019 arrived, and the half marathon of Hull, too. With respect to the previous one, I improved my personal time in 9 minutes.
Another challenge completed: 1h 58 min✅


Right now I am in Bulgaria, for eight months in total, so the moment of signing up for a half marathon here was part of the challenge.

Training during the summer at 7 in the morning and already in autumn looking for the sun or the best weather, three times a week I ran through Borisova Gradina and South Park, with an online training plan.

October 31 arrived and my half marathon was taking place in Plovdid. I broke my own personal and I improved again my personal time in 6 minutes.
And another challenge completed: 1h 52 min✅


Which will be the lucky city for next one?
THE DEMAND OF THE PLANET



We have the task to help as much as possible
who gives us place for live.
Extention Rebellion. Is a social movement borned in England by 2018, borned against the UK Government in a peaceful (non-violent) civil disobedience rebellion. From 1500 people til nowadays with a lot of countries around the world are starting to waking up. The vision is that they believe on change and that a better place is possible to create for next generations, at least the next 7; they don't lose the hope on the humanity.

So, the principles and values are in relation with waking up and act as fast as possible for: create a shared vision of change based on work together finding meaningful ways; respecting the nature, the genuine freedoms and justice; create a regenerative culture for take care about the damage and build solid healthy structures improving, learning and adapting to the time and what is needed.So, they encourage to go out from your comfort zone and defend what's from you. Everybody is welcome, no hierarchies-labels.
For the governments they have three demands due this global emergency. The first is in relation with telling the truth, the second relates on the taking action right now because is not time and is late already. And the last one, no less important, is to go a step more that the politics and put the power on the citizens' hands.

Some rebels they live for this movement and they are able to do anything for it, they push themselves a lot and they create amazing situations for disobedicence, also because of this, they got arrested but in general, never they don't use violence on it.The human being will end up dying, but the planet does not have to. We must think about tomorrow and take care of what we have and what allows us to live: the earth can live without us, but we cannot live without the earth. The reason: fight against climate change.

The phrase: 'We have to talk' has been launched, from the Earth to us:
"We have to talk because there is something that is not working between us, it is not going well. We have to talk because I see that you warm up with other people who are not me. We have to talk because it is not the same as before, I no longer feel the same towards you. We have to talk because I feel that every step you take, you break schemes. You are tearing me apart, you consume my energy, you exhaust me and overwhelm me. Because Ithere is something that unites us, and I want to fight for it. It is difficult, but I have support and I have asked for help, good. We have to talk about solving this at once. I love you and in you I feel good in you."
Thinking big and acting individually is possible, as long as it is done collectively and jointly.We are committed to change, to the natural, to the real and to what awaits us in the future.As a good friend said: 'I believe that the cornerstone of any project is teamwork and it is what we have learned the most, whether it is studying, working, cooking, etc. The goals that were proposed were achieved in community, in good vibes, in the effort and fatigue, horizontally, sharing knowledge and learning. It is nice to think that we can rebuild ourselves and thus the entire society from a more communal, supportive and peaceful perspective. The same concept of "minga" that the indigenous people have in various South American towns, we put it into practice to fix, beautify and improve our home-school that belongs to everyone and everyone who will also come, we work to the extent of each one and that the food is not lacking '.
Make these words, deeds.