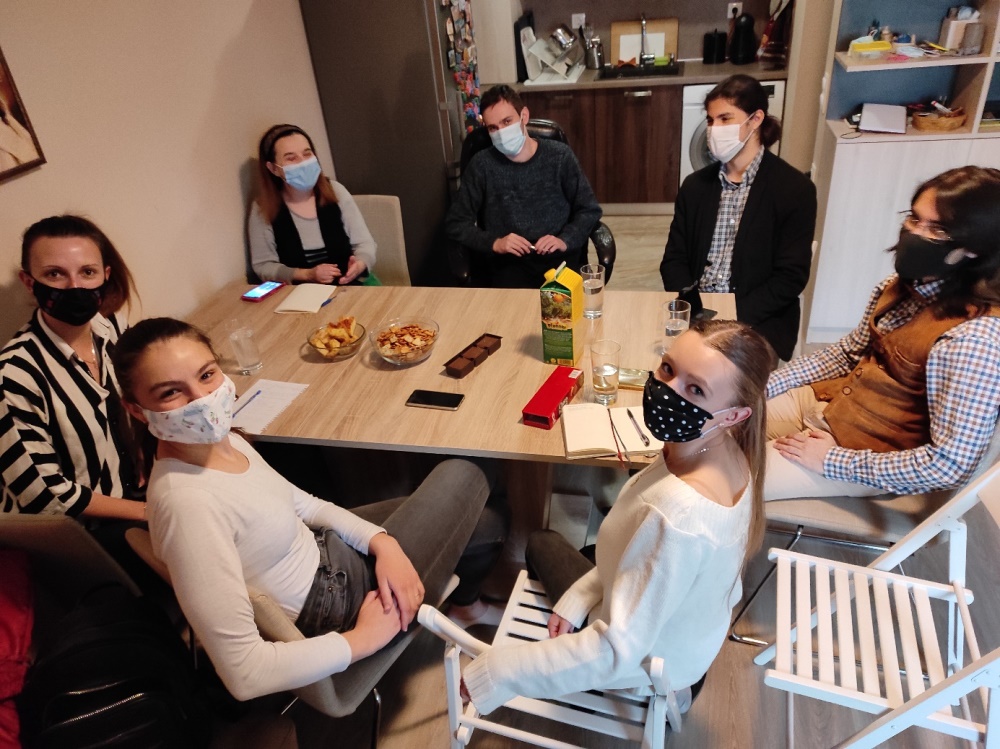 Solidarity in Action
The SOLIDARITY IN ACTION project (2020-3-BG01-ESC31-094740), funded by the Human Resources Development Center under the European Solidarity Corps program of the European Union, is implemented by a five-member group of young volunteers at "VALUES, VIRTUES, INTEGRITY" ​Foundation.
The project aims to promote the value (and virtue) of Solidarity among youth circles in Bulgaria and abroad. The idea is to use the means of socially engaged art to show good and inspiring examples of solidarity in Bulgarian society and thus to "infect" citizens from all generations to join solidarity initiatives inspired by the young people.
From 01.03.2021 to 28.02.2022 the following main activities will take place: national youth competitions for a short literary form and for an image on the theme "Solidarity in Action" and a theatrical performance based on the literary competition. With the best works of the two competitions, a collection of texts from the literary contest, illustrated with images from the visual art contest, will be published electronically (and later as a book).