Social Inclusion through Integrative Arts
SITIA is a Strategic partnership project for exchange of good practices , financed under the KA2 of "Youth" sector of Erasmus+ program by Human Resource and Development Center. In the project there are four partners: VVIF (coordinator) , International Center for Southern Europe (Italy), Association Intercultura (France) and Diverse and equal Association (Bulgaria). The project objectives are:
- to develop and strengthen the capacity of the partner organizations to provide social inclusion services based on the integrative arts and the group creative processes;
- to increase their ability to work internationally by sharing ideas, creative methods, and good practices in the field;
- to provoke cooperation in implementing and popularizing these effective and innovative practices at the local, regional, national, and international levels;
- to develop important competences of staff members, associates, and served populations such as digital, ICT, social, civic, and creative skils competences as well as abilities and motivation of representatives of vulnerable groups to get into the mainstream of life.
Within the project there are two transnational project meetings – kick-off in Dinan, France –from 15th to 17th March 2019 and last one in Firenze, Italy from 8th to 10th November 2019; one short-term joint staff training in Samokov from 22nd to 25th June and a blended mobility of youth learners from 20th to 24th August in Velingrad, Bulgaria.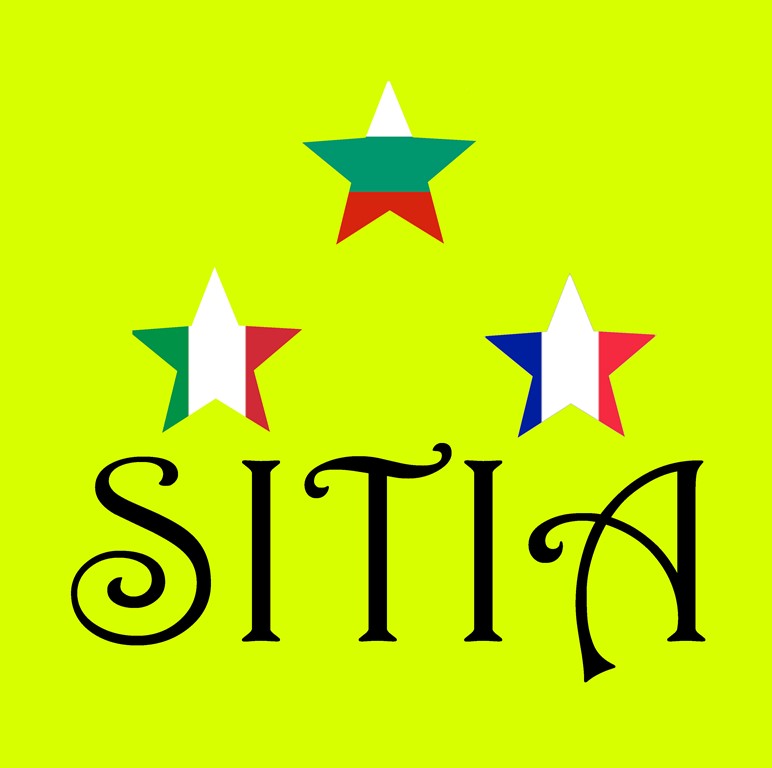 At the first transnational project meeting, hosted by the French partner association Intercultura in Dinan between 15th and 17th March 2019 there were two representatives from each partner organization. During the meeting the hosting organization showed their approach on integrative arts. The partners also discussed the dates, structure and content of the future main project events, related information and dissemination activities, filled in all related administrative documents connected with the project, the disbursement of project funds, and the reporting about the TPM. The project partners also attended an integrative evening activity in Dinan- African night.
SITIA short term joint staff training took place between 22nd and 25th June 2019 in "Arena" hotel , Samokov, Bulgaria. In the training participated 12 staff members from the four partner organizations in the project. The program of the training included interactive sessions of collective creative processes (group finger painting, silk painting, caly work, decoupage, T-shirt design, etc. ). The trainer from association Intercultura Fabrice Le Floch facilitated a workshop of Shadow theatre (an integrative practice in which the public and actors are divided by a big white canvas). The facilitator of International Center for Southern Europe Agnese Tomassini showed and integrative practice with musical instruments, sound and body movement.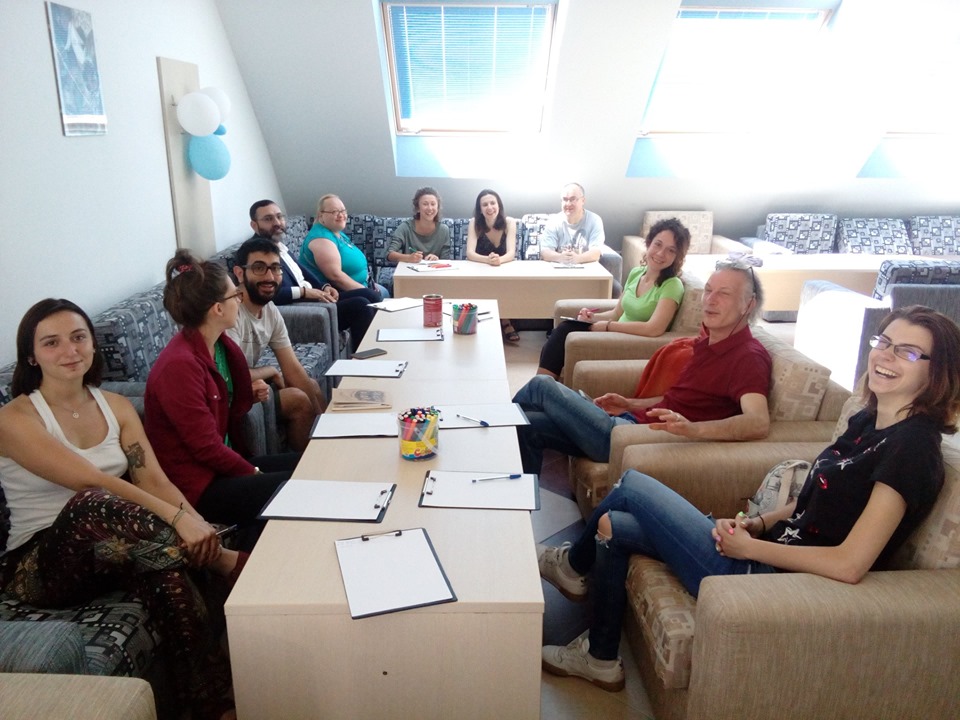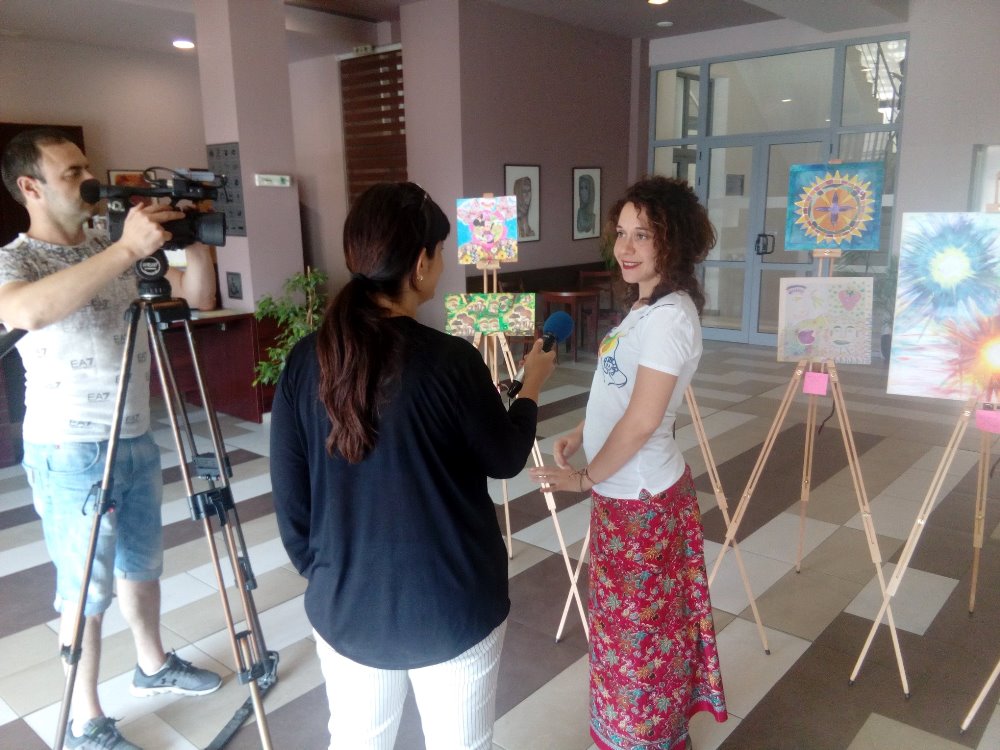 At the end of the training was organized an exhibition at the lobby of "Arena" hotel. At an official closing ceremony the deputy mayor of Samokov Ms Luyba Klenova greeted the participants in the project and gave them youthpass certificates.
The local guests of the exhibition were treated with food and drinks fom France and Italy, kindly prepared from the project partners.