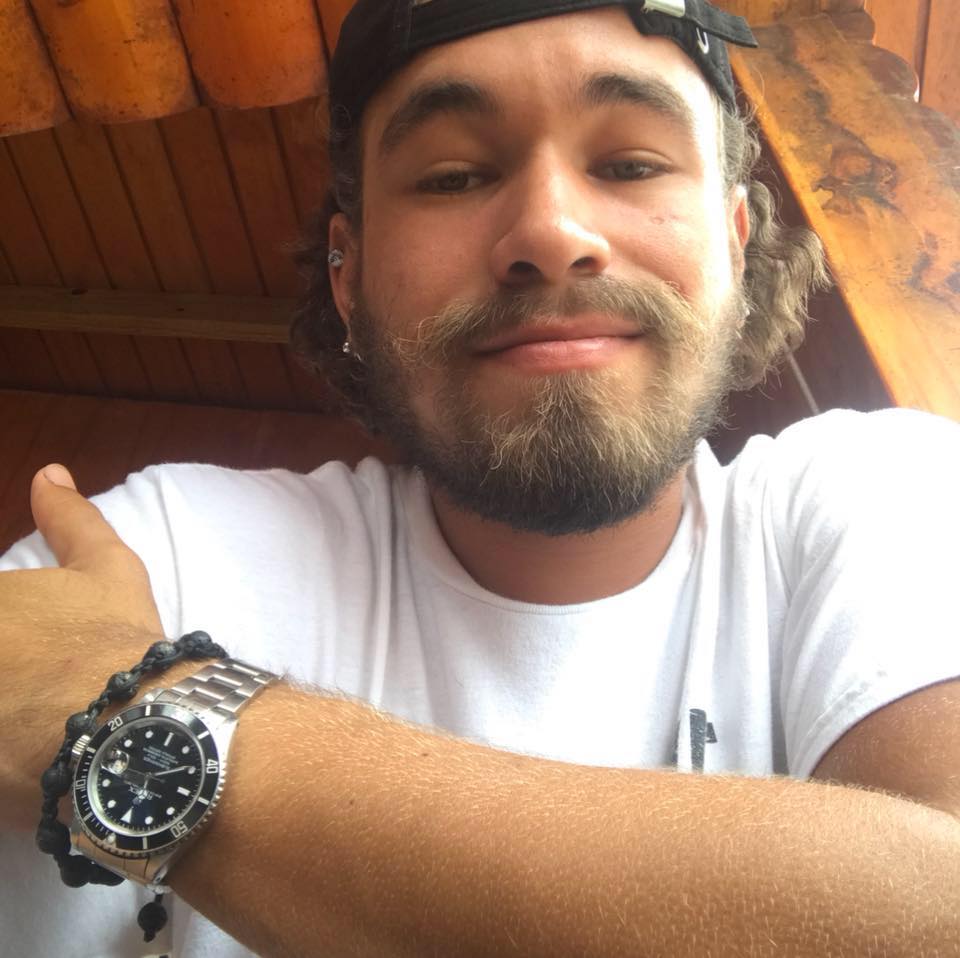 Goodbye Home
(for now)
I come from an Island in the caribbean called Aruba. Living on the island my entire life (I'm 26 now.) the experiences that life truly has to offer us is fairly limited on the island in other words as wonderful and as beautiful as Aruba can be, in my opinion it is very limited in the opportunities that is has to offer, it is relaxing but monotone.
As soon as I heard about the ESC program my interest was piqued, I was about 23 or 24 when I heard about it and always had the idea on the back of my mind. When I turned 26, I finally had the opportunity to travel so I decided to enroll.
The country I chose...well Bulgaria and the subject I decided to get my self involved with was indeed Culture and Art. I had other countries in mind at first but due to the covid epidemic happening things became limited, in the end Bulgaria was the country I settled for and so far it has not been a Mistake.
The project I enrolled for had the duration of 8 months. Excitement filled my heart. I thought to my self finally the opportunity to do something meaningful and gain experiences other fellow Arubans dream of most of the time. I live alone in my house together with my 2-year-old boy Named Jaxx the most energetic and silly Dutch shepherd you'll ever come across, I got you there! Had you thinking I had a real son and abandoning him for 8 months haha! Next step was to make the arrangements, Who will take care of my Boy, My house, My plants even the little business that I have which has supported me for the last 6 years just fine. It took me a couple of weeks to properly plan things out but I managed none the less.
Despite all the support the business has offered me. I wasn't satisfied with myself. The job is...easy and repetitive and doesn't really offer any challenges anymore. I felt like doing something more meaningfull and so the journey began.
Too explore my self and to step out of my comfort zone to try and find out what I truly love doing to try and be part of the societies of today.
This is an adventure for me one offered by the European solidarity corps. It will allow me to grow and find my self and when it does and I'm finished with my volunteering days I will go back to my island and bring forth this opportunity to my fellow Arubans and tell them.
"Guys this is the dream you've all been waiting for."
Thank you for reading
FIRST HOUR!
After a day of traveling we finally arrived at our destination which is Bulgaria. All I could see in the plane were the city lights. We were greeted by our coordinators sister Juliana and her boyfriend in a super cool Mercedes Benz! What a welcome. After a short drive we arrived at our apartment where our coordinator Ralitsa was waiting for us. With nothing but excitement in my mind unknowingly i opened the door and heard a load "BONK". I freeze and after a few seconds i was horrified as i just realised that I hit the door against a traffic light which we were closely parked at. As i turn around I could see the shock trough my colleagues face mouth dropped. I quickly come back to my senses and apologize right after. All i could think to my self was all the things that could have been going trough his mind! i was super worried, ofcourse somthing like this would happen to me on my first hour here.
He thankfully was very nice about but i think you could guess that was the last time i've driven inside his Merdez Benz! (I'm still sorry Kosta!).
On Arrival Meeting.
Every volunteer that is participating in a project has to go through something that is called an on arrival training. In this training we go through in depth and detailed explanations of the Erasmus plus program and our foundations. When i say in detail i mean that it is very detailed, from our rights to the rights of the foundations, the money we earn, the hours we should volunteer, the vacation days we should have, the type of volunteering we should be doing etc.
To all of our surprises our on arrival training was held in a 5 star Marriott hotel! We all had our own individual rooms (due to covid). A full breakfast lunch and dinner buffet, a gym and full access to the city!
It was absolutely amazing. The three coordinators had done a wonderful job in facilitating the workshop and managed to keep everything on schedule. They were also very informative and were able to answer all our questions and doubts. We were all very impressed with the process and they received positive feedback from us.
This workshop was a very nice way to settle us in our new environment,
As it also introduced us to other volunteers in which after the workshop we could have stayed in contact with.
Learn more
Ebru Mania
After we managed to settle down our project started to advance.
Our first workshop that we had to facilitate was Ebru mania.
For those of you who don't know, Ebru Mania is a Turkish art form in which you apply drops paint on a type of liquid called "Kitre". The paint is applied by using a Pipette, which then spreads throughout the surface of the liquid. Intricate shapes and forms can be made by applying different colors of paint and moving around with a very thin needle like tool called a Ebru needle. After you've found your shape you can apply any object to the surface and cover it with the form you have just created. Mainly paper was used but you can also use other objects such as glass or tiles.
We picked several locations to do these little workshops and most of them were done after school hours. The kids Around Absolutely loved this form of art and would come in waves, Their parents would watch as their children were happily expressing themselves through this form of art.
I felt warmth in my heart as we were guiding these children to help express themselves and take their minds off the real world even if it were just for a little bit. Ebru is something that I would be very willing to teach back home!
The seven Rila Lakes.
After the Many Ebru Mania workshop we finally had the chance to take a small break and explore Bulgaria!
We have decided to visit the Beautiful Rila lakes which was recommended by everyone to visit. It was towards the end of summer, we packed our bags and took a 2 to 3 hour bus ride towards the Rila mountain.
We arrived first in a small town at the foot of the mountain and took a bus ride through the narrow, winding roads until we got to the Gondola lift that took us all the way up (after a certain fee of course). Upon arrival it was as if i was about to live through my favorite book called The Lord of the Rings.
The big mountain and the bluest sky everything was as if Tolkien himself was narrating the whole experience for me!
We hiked for several hours to finally be able to reach the seventh lake, but the seventh lake was still not the peak. We took a small break and took in and processed everything our eyes could see.
We then decided to go ahead and reach for the peak. Long rocky road towards the top, clambering over stones as loose gravel fel on the paths below was a real exhilarating experience!
At the top nothing but mountains filled the horizon and above them the longest stretch of sky I have ever witnessed confronted by the piercing rays of the sun and the bone chilling breath of the mountain.
And at night the sky cleared the clouds and introduced to the milky way
and oh when I say it wasn't shy. It boasted and showed us all the possible stars that it could muster in that very moment in order to show us why it was called the Gallacted galaxy. It is really as they say. Streams of stars that resemble a river of milk one that i am if you think of it currently swimming in.
The Rila mountains of Bulgaria was truly a fascinating experience.
And I could only have been so thankful for that day.
Thank You Rila :)