4 months
I have been living in Bulgaria for four months now, the country is not new to me since I spent my last summer here. However, the experience is completely different, the sensations are also different, while last year I came with a mentality of wanting to rest and not stop doing things, this year I have come wanting to do things that are really useful to me.
I arrived in Sofia on June 23, quite nervous but at the same time eager. It was something strange but 2 days after arriving I already had the feeling of being at home, as if I had been living here for a year with all the people I now spend my day with.
The summer has flown by, it has been very intense and an incredibly unique experience. This summer I have returned to work on what I am passionate about, archeology, meeting incredible people, but I have also left my comfort zone participating in several youth exchanges with very different countries and meeting cultures totally different from mine.
With the arrival of October, a bit of cold also came and especially something routine to my life in volunteering, which was becoming a bit necessary !!
I cannot put into words everything I have experienced and felt in this first half of volunteering in Bulgaria, I just hope that the second half of my stay is as incredible as it has been so far.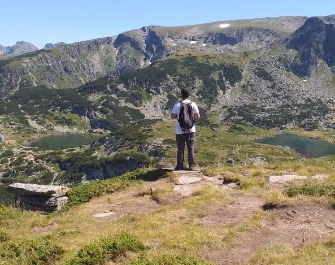 First Snow in My Life
At last the moment that we have all been waiting for has arrived, the snow has arrived in Sofia! Both my friends and I live in areas where it is not very common to see snow, it is for this reason that we were so excited that this moment would come.
I was sleeping peacefully when suddenly, at 5 in the morning, Vasty turns on the light in the room and begins to shout excitedly, Jesus, it's snowing! I have to admit that at first I thought he was joking but when I looked out the window I saw Sofia dressed in white and snow falling like I had never seen before. We dressed in full swing and the 4 of us were there, at 5 in the morning, playing in the street as if we were children again.
Although not only the snow has arrived, the arrival of Christmas is really close and there is already a different spirit in the city. Taking advantage of the fact that it snowed again and the Christmas decorations, I went ice skating with other volunteers, it was a magical and fun-filled moment, it was as if we were in a Christmas movie. It is being a very strange end of the year for being far from our home in our countries, however I feel that I am in a new home.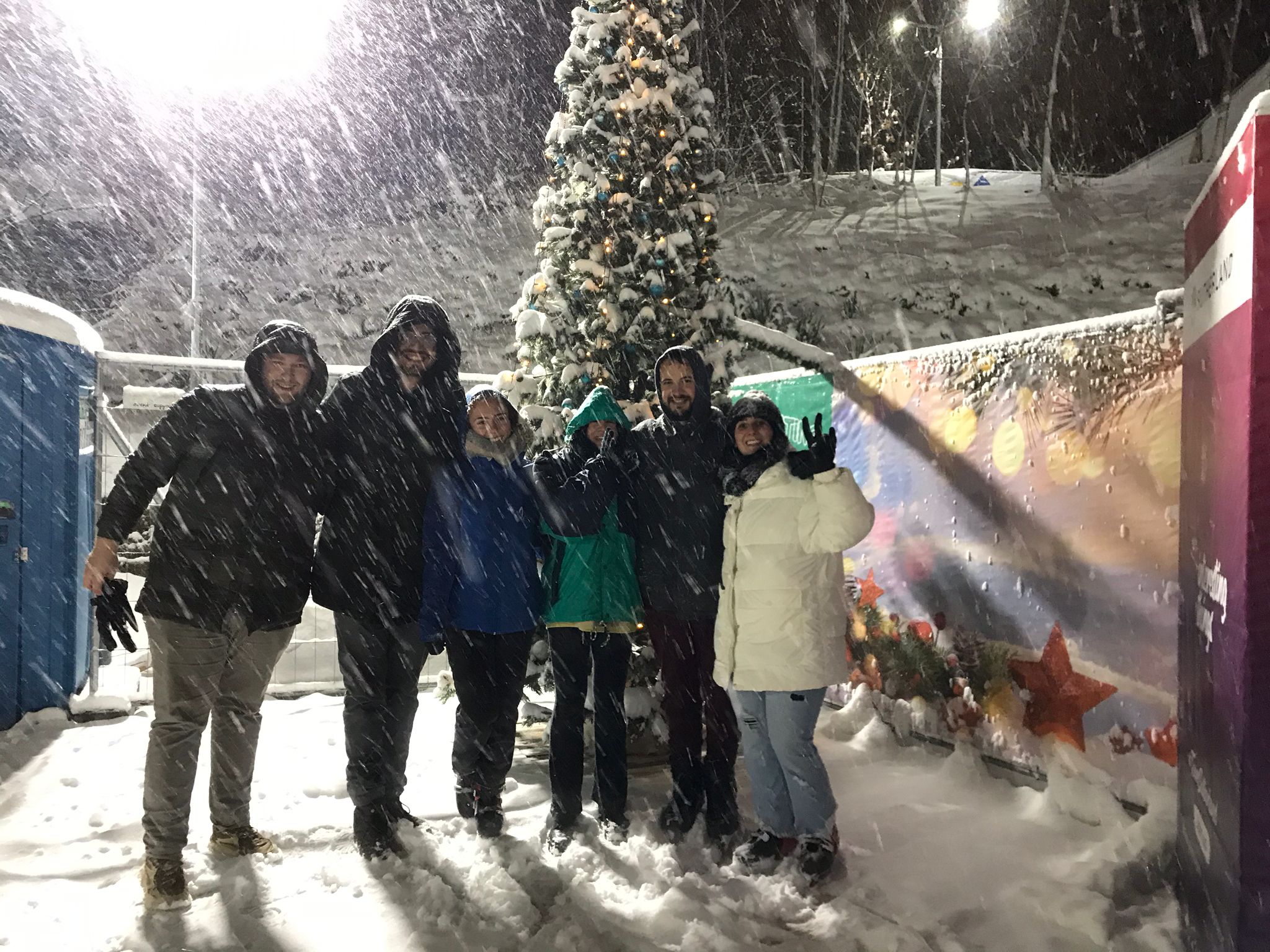 Support in Spanish Classes
During my stay in Bulgaria I am also volunteering with supporting Spanish classes at a school in Lyulin with non-formal education activities. The Spanish teacher is called Mihail but he insists that I call him Miguel and to tell the truth I like his original name better.
I have different classes with children between 7 and 8 years old and other classes with teenagers between 16/17 years old. I couldn't choose my favorite class, although the youngest are my weakness due to the innocence they still have, they don't hesitate to ask questions of all kinds! They are determined that I have to marry a Bulgarian girl J. On the other hand, adolescents are completely different, the age difference is noticeable, they are much more shy when it comes to speaking in class, they also make much more "adult" jokes and think of everything except studies, however they are charming and they have a very good relationship with me.
In the classes we do different activities, although obviously with me we try to do practical things, the most normal thing is that I ask them about any topic and they try to have a conversation with me, always correcting their pronunciation and teaching them new expressions. Although if this is repetitive it can become boring and lose their attention, that is why we often play games and they learn much better that way.
This is something that I never imagined doing, I never had a vocation as a teacher, but this has made me rethink it.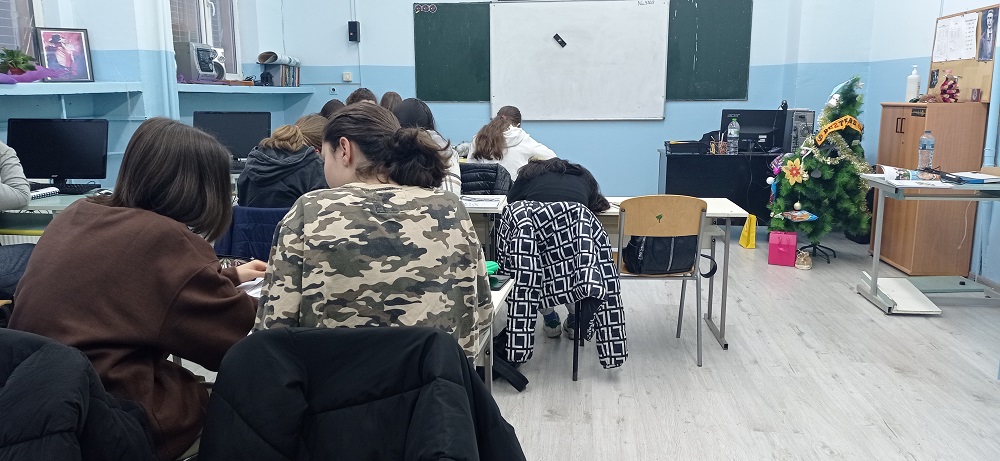 Happy Birthday!
What is it like to spend a birthday 3,000 km from your family and friends?
This year I have spent my birthday in Bulgaria, a totally different experience from my other 25 birthdays. It is the first time that I spend it so far from the people with whom I have always shared my life, however it has not been at all as bad as it may sound.
After all, I have spent my birthday with my "family" from Bulgaria, my fellow travelers and volunteers, and also with new friends that I now have here.

Thanks to them I have spent one of the most special and unforgettable birthdays, that's for sure, of my life. I've even had gifts and everything. My "family" has given me a mug to drink beer, which I love, and some photos of all of us, while my coordinator and friend has given me snowboarding lessons! Not to forget partying to celebrate it. Although the people with whom I spent my whole life have not forgotten this day either and I have not stopped receiving congratulations and calls even though I have not seen any of them for so long.
I have turned 26 years old, I already see the fearsome 30 years close, however living experiences like these make me feel that I am living a life full of joy, that I have a great life and that I am an incredibly lucky person.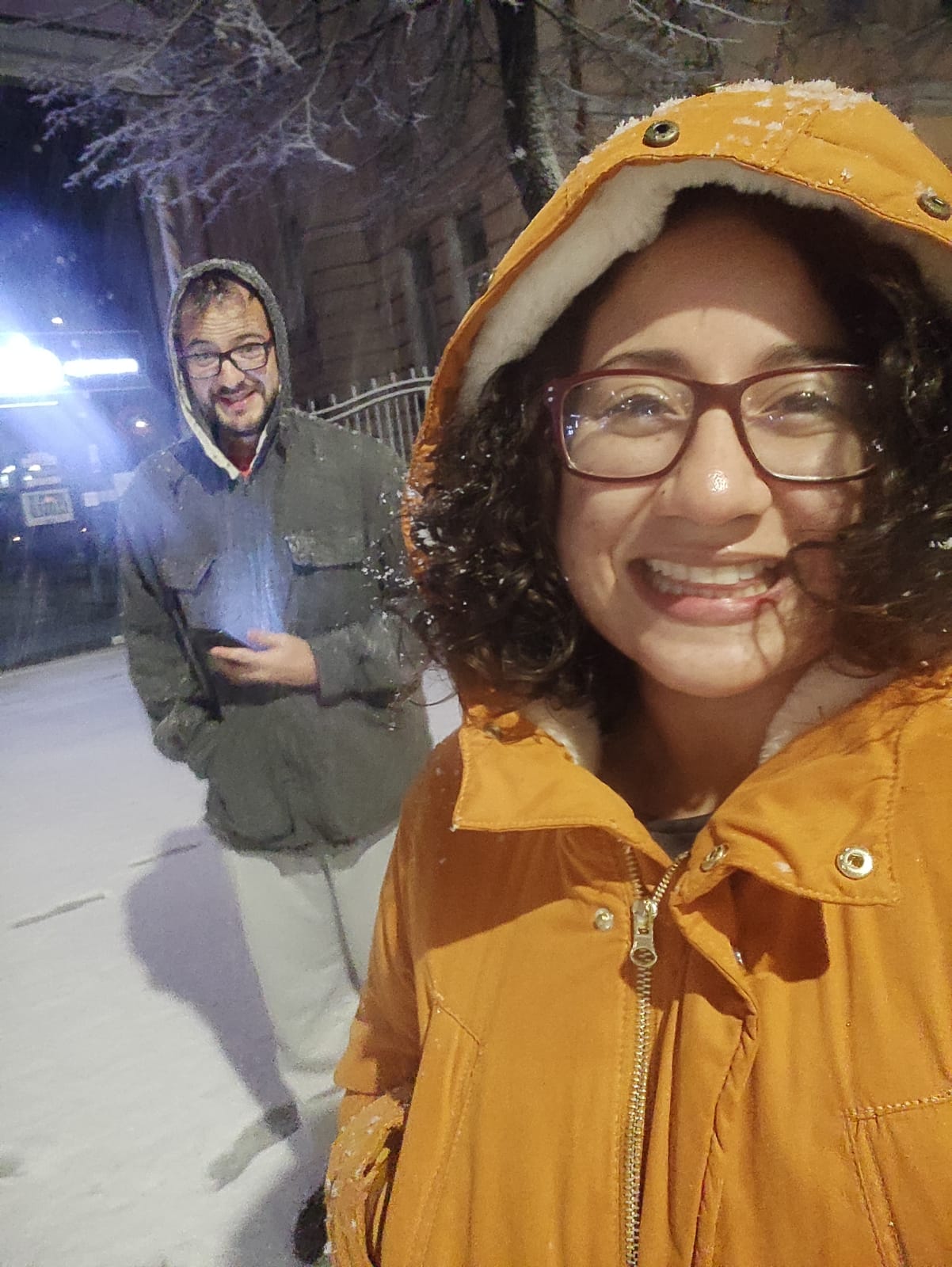 Snowboarding
Today I have had to enjoy my birthday present, some classes to learn to snowboard. I have no words to describe how much fun I had, it has been one of the most unexpected and "rare" gifts that I have ever received, in fact it is the first time that I practice any activity in the snow. The snowboard teacher treated me and my "family" very well since I decided to share my experience with them and that was probably the best decision I could have made. They left us all the necessary equipment to be able to carry out the activity and luckily because I was not well prepared at all.
We drove up to the top of the mountain and what a wonderful view, they rightly say that in that area you see a sea of ​​clouds, it's that you literally saw that, obviously the views were incredible and we were lucky enough to enjoy a very sunny day, which that made us get hot!
The first lesson we received was learning to fall, it was the best thing the snowboard teacher could teach me, because I did not stop falling all day. Although as time passed we were improving a bit, Xenia and I fell behind in learning, however seeing Carla and Vasty was great, they really learned fast.
By the end of the day I had a clear conclusion, I'm not cut out for snowboarding, but I'd do it a thousand times over.